Projects
Garden Project
In Spring 2016, volunteers began building a brand new kitchen garden behind the house! With guidance from Karen Mohn, the group planted a period-specific vegetable garden behind the farmhouse. Included were whole beans, bush beans, melons, pumpkins, turnips, beets, squash, ground cherries. The plants are heirloom varieties from the late 19th century obtained from the Landis Valley Farm Museum. Karen also donated ferns & irises to plant in beds around the house. Many thanks to Karen and the volunteers!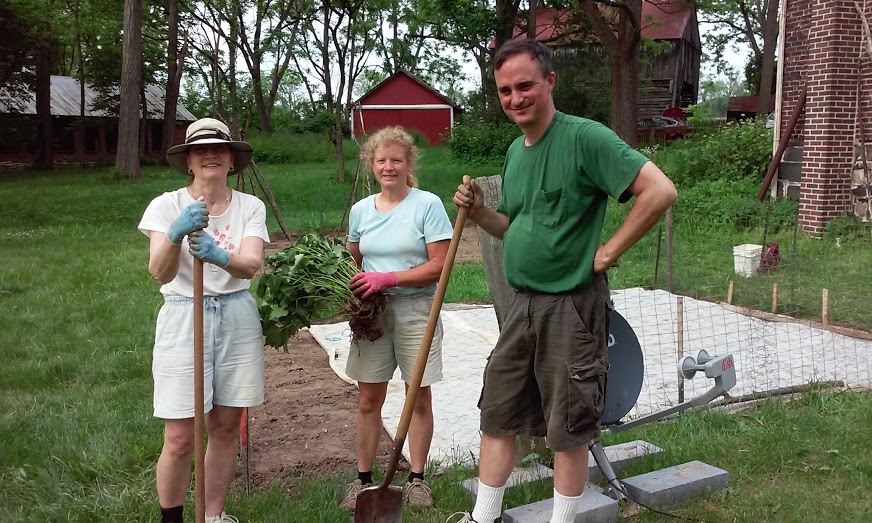 Restoration at the Farm
Through the generous support of community members and extended family, the DFHS has been able to undertake many projects at the farm already, including reconstructing the white picket fence, repointing the ice house, repairing and painting the barn doors, painting the shutters and exterior trim of the house, cataloguing many of the items in the house, and hosting educational events such as the Historic Dreibelbis Farm Festival and the Wetlands & Wildflowers Walk.
The glass panes of the chicken house windows are currently being replaced by Hepner's Glass, Hamburg, PA.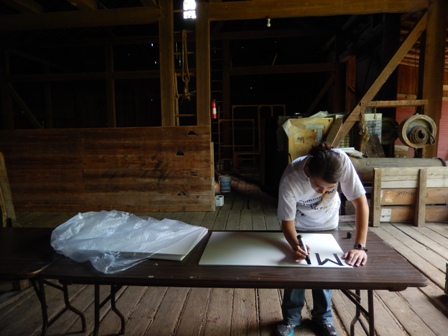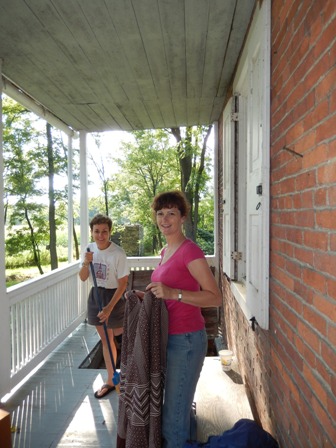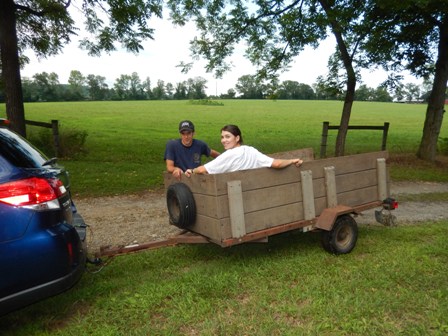 Upcoming Projects
The following projects have been identified as necessary to the restoration and upkeep of the property, and will be undertaken in the future:
• Finish cataloguing and create database of antiques
• Install plank flooring in the chicken house
• New roof on the barn
• New roof on the tractor shed
• Paint window trim on house
• New cellar door on summer kitchen
• Roof on the ice house
• Annual summer farm festival
• Hosting more historic and environmental events
Wishlist of Materials
The following items are needed and can be donated at any time:
• Push mowers (either working or not)
To volunteer for any of the upcoming projects or to donate items from the Wishlist, please contact Mark Dreibelbis at 610-488-7896 or DreibelbisFarm@gmail.com